If you are renting and think you can't afford a home, think again.
We all know that in most cases, buying is better than renting. Historically, the percentage of income needed in order to afford median rent in the U.S. was 26% of your entire income where as buying was historically 21% - far more attractive! In 2016, those numbers changed. Renting has skyrocketed to 30% of your total income needed, whereas buying has actually gone down. The average buyer needs just 15% of their income to purchase a median home in the U.S. You are essentially paying a mortgage every single month whether you're renting or buying, so why not make it your OWN mortgage?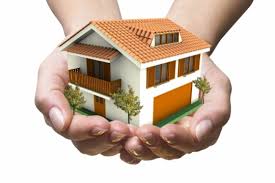 Think you can't come up with enough of a down payment in order to purchase your home? Guaranteed Rate has helped take that problem out of the equation as well.
See homes for sale locally now
Guaranteed Rate, a mortgage partner of ours is now offering a program called Double Match. Qualified borrowers need only 1% down to buy their home and will receive an additional 2% grant through the program for down payment assistance. Guaranteed Rate's Double Match program lowers one of the biggest hurdles for many home buyers: saving enough for the down payment. The Double Match program can be applied toward loan amounts of $417,000 or less, and qualified buyers must have a FICO score of 680 or higher. Eligible income limits vary based on where the home is located, but these limits may be waived in certain areas.
This Double Match program is exclusive to Guaranteed Rate, and unlike many other grants, it is completely forgivable meaning you have protections in place when reselling. Ask Mike for details.
I trust Guaranteed Rate, I work with them every week of the year. They are the eighth largest retail mortgage lender in the U.S., but working with Michael Suffoletto, who is ranked in the top 1% of all Mortgage Loan Officer's nationwide, and myself, Lisa Sevajian, top 3% Real Estate Agent nationwide, will ensure that you are in the hands of the very best from start to finish. See real client testimonials about my services here.
Over the last 10 years we have helped MANY clients realize their dream of home ownership together. Mike has helped provide mortgages to more of my past 400 clients than any other lender.