Living on the north shore we have an endless supply of options for weekend events.
Here are some that caught our eye for the weekend. Do you have something to add? Send me an email at [email protected] with details.
1. Tall Ships Roaring 20's Costume Party in Newburyport, MA
Situated on two 1926 Tall ships is Newburyport's finest 1920 reenactment party, with an 18 piece brass band playing alongside on a floating bandstand. Party Goers should dress up in their best flapper dresses and feathers.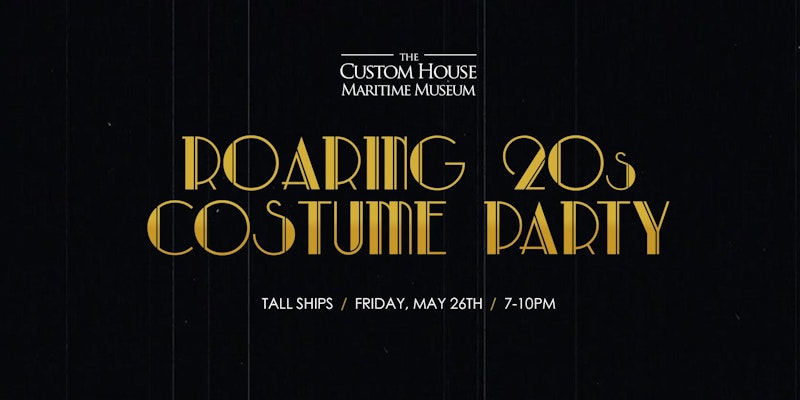 Tickets are available online for $100 and open bar is included! This event is hosted Friday, May 26th in Newburyport, Massachusetts and starts at 7pm.
2. Visit this Stunning home for yourself Saturday 11:30 to 1pm - Don't miss the 3D Virtual Reality tour & videos.
This North of Boston home provides the perfect spots for stargazing, memory making & easy living with stunning grounds and many beautiful rooms. With over 3500 square feet, an acre yard and a beautiful kitchen PLUS a magazine quality master suite. This is a must see now home. Call Lisa, the listing agent at 978 457 3406 to learn more or click the photo for details.
3. Matisse in the Studio in Boston, MA
Check out master 20th century artist Henri Matisse's major works matched for the first time with is personal belongings that inspired his work! This show is being hosted at Boston's Museum of Fine Arts, guests can purchase tickets online or MFA members get in free!
4. Pirates of the Caribbean: Dead Men Tell No Tales, at the Loop! In Methuen, MA
Dine at any of the Loop's Eight restaurants then head over to Loews to check out Jack Sparrow's 2017 return to the screen in the newest Pirates of the Caribbean!
The NEW Jack Sparrow's adventure is here! Watch the trailer for "Dead Men Tell No...
5. Beginner's Glass Blowing Classes at the Diablo Glass School in Roxbury Crossing, MA
Hosted on Saturday, May 27th , the Diablo Glass School is teaching glass blowing techniques for beginner and amateur artists! Experienced teachers will show students the methods for gathering glass from the furnace, then to learning how to sculpt and shape their heated glass. Tickets are available online for $75 and all materials are included!
6. Heated Power Yoga at Saltwater Yoga Studio in Newburyport, MA
Start your Saturday morning off with 9:00 am yoga class! Set in a 90 degree studio, guests will practice Baptiste style yoga focusing on abs, movement, and stability.
Your local Blue Seal in Derry is hosting it's first Baby Goat Day! Food and drinks will be served, Baby goats will be provided to hang out with FOR FREE by Millcreek Dairy! Selfies and photo-ops with the goats are encouraged!
8. Wizard Springtime Market, in Haverhill MA
Scenic Winnekenni Castle will be hosting The Imaginorium Emporium, the gates will open at 10am on Saturday, May 28th. Visitors are welcome to explore the castle grounds, eat fresh renaissance era food and drink, and check out love sword fighting! There will be live music and 40 unique vendor stalls selling quality artisan and renaissance inspired goods. Wizardry and Witchcrafting lessons will be taught on the grounds!

Are you dreaming of a new home? Click here to see all available homes for sale today
9. Check out the open house at this totally move in condition home north of Boston way under $400,000!
10. The Tall Ships have arrived in our hometown!
From breakfast on a tall ship, a black tie event, little pirate fun dress and games plus ship tours you can't go wrong making a trip to Newburyport to see the tall ships for yourself.
Gorgeous photo by Frank Herlihy.
BONUS... One more. This North Andover home is not to be missed. Click the photo for more details on this UNDER $400,000 Library / In town area home! With 3 bedrooms, 2 baths and a huge yard!